Review
What To Look For In A Long-Term Stock
Evaluate Important Valuation Metrics
---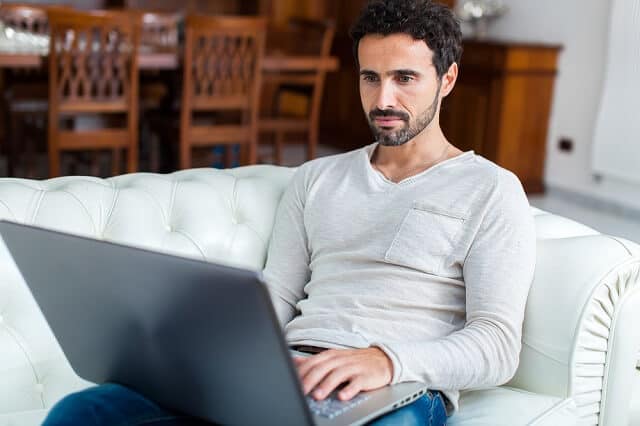 Valuation metrics are designed to provide investors with an idea of what a company might be worth. Don't weigh any metric too heavily, but instead look at the big picture of what a stock's metrics show.
Below are some of the most popular metrics investors measure.
1. Price-to-Earnings (P/E) Ratio
---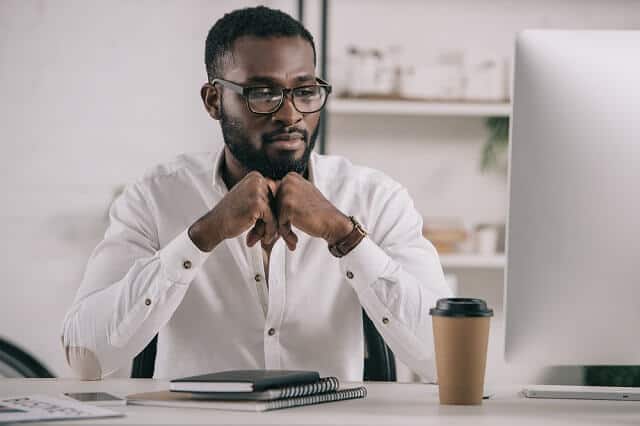 The price-to-earnings (P/E) ratio is the ratio of the company's share price to its earnings per share. You divide the stock price by the stock's earnings per share.
This metric shows the current market's willingness to pay for a stock based on past earnings or expected future earnings. For example, if a stock trades for $20 and the company's earnings were $2 per share during the past year, it would have a P/E ratio of 10 or "10 times earnings."
High P/E ratios might indicate a stock's price is high for its earnings and is possibly overvalued. You don't want to buy vastly overvalued stocks.
However, some companies that grow quickly, such as technology-focused companies, have high P/E ratios but aren't overvalued. Don't completely disregard a stock just because its P/E ratio is high, as this is common for growth stocks.
What's more important is looking at a company's P/E ratio and then assessing the relative P/E ratios of its peers. Does this company trade at a higher or lower P/E ratio compared to its direct competition?
Use this to judge whether the stock looks set to perform better or worse than similar companies or the market mispricing its underlying value.
A low ratio suggests the stock's price is low in relation to the earnings. This might mean the market has mispriced the stock or that it has low growth prospects. An underpriced stock might be worth buying.
2. Price/Earnings-to-Growth (PEG) Ratio
---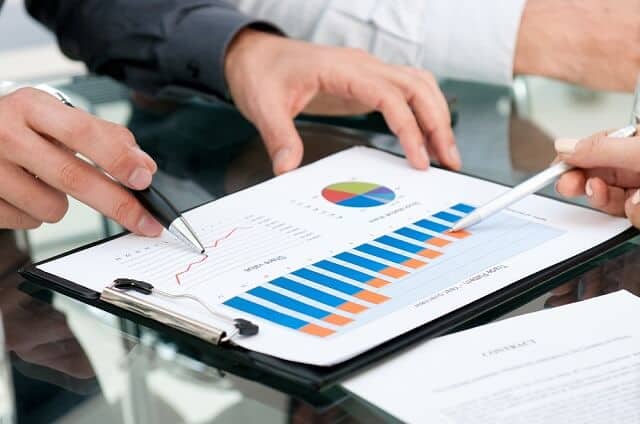 The price/earnings-to-growth (PEG) ratio is a business's P/E ratio (explained above) divided by its expected growth rate. You can sometimes estimate future growth based on past growth rates.
Since this is just an estimate, the calculation isn't perfect. The PEG ratio can create a more complete image than just the price-to-earnings ratio for whether a stock is undervalued or overvalued.
Let's say the P/E ratio is 14, and the expected growth rate is 10%. The PEG ratio would be 14/10 or 1.4. Usually, a PEG ratio of 1.0 or lower indicates a stock is fairly priced or undervalued. If it's above 1.0, it suggests the stock could be overvalued.
3. Enterprise Value / Sales (EV/S)
---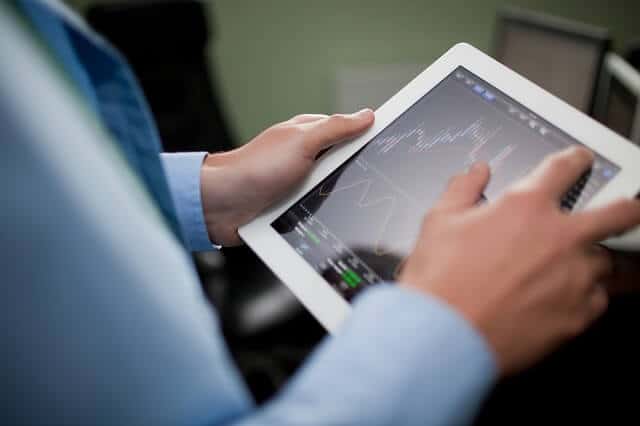 A business's enterprise value is approximately how much it would cost to buy the company. The enterprise value-to-sales (EV/S) ratio compares a company's total value to its sales, and it shows how many dollars of EV are created through one dollar of yearly sales.
To calculate EV/S, you do the following:
Add the company's outstanding debt to its market cap
Subtract its cash and cash equivalents
Divide the result by the business's annual sales (net sales, not gross sales)
In general, a low ratio is a cheaper company to invest in and could be undervalued.
EV/S is more accurate than just the price-to-sales ratio. However, it can also require a lot of searching through financial statements, and the calculation doesn't include the company's taxes or expenses, which leaves some room for error.
4. Beta Coefficient
---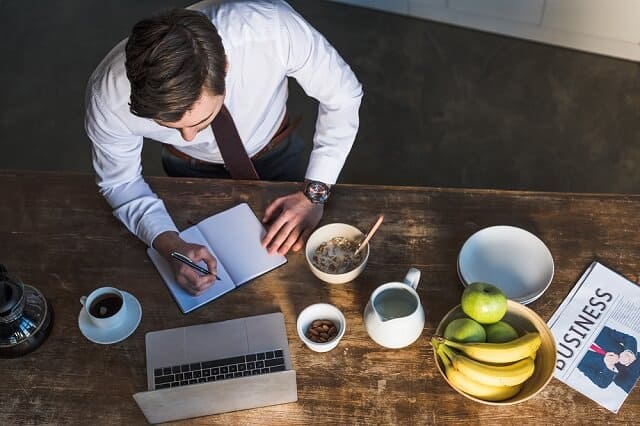 A beta coefficient measures how much a stock moves compared to the overall stock market. In other words, it measures the stock's volatility.
Covariance calculates the directional relationship between two assets' returns. In a positive covariance, they move in the same direction, and they move opposite each other with a negative covariance.
Variance measures how far numbers are from each other in a data set. To calculate a stock's beta coefficient, divide the covariance by the variance.
If the beta is 1.0, the volatility is similar to the market. The more volatile a stock, the riskier it is to buy. For example, penny stocks are known to be very volatile.
Volatile stocks can lead to high gains or high losses. Usually, day traders and other swing traders buy and sell stocks with high volatility frequently, and they aren't as good of a fit for a long-term investment portfolio.
Related: 10 Best Investments for Roth IRA Accounts [Target High-Growth]
Look at a Company's Stock Prices Over time (Chart Evaluation)
---
While past stock performance makes no guarantees about future performance, looking at how a company has performed in the stock market over time can help show how investors' perception of the company has evolved.
Technical analysts check historical prices to find stocks' support and resistance levels. Fundamental analysts believe a company's stock performance over time can aid in predicting future growth and determining value.
You've likely heard the investing advice of "Buy Low, Sell High." Well, you won't know what prices are considered low and high until you've looked at a stock's prices over time.
Notice a stock's trendlines, also called bounding lines. These are lines drawn on stock charts that connect two (or several) price points. Do the lines show a stock's price has been on the rise or in decline?
If a stock has consistently been rising, it may be worth buying. The Motley Fool's Stock Advisor and Rule Breakers use this as a screening criterion for finding the best stocks to buy.
The stock picking service reasons the best stocks continue to rise in a trend as they outperform peers in their specific industry. Strength begets strength in their investment screening methodology.
If the stock price has been on a downward trend for several years, you might want to sell stocks (unless you're keeping it for a high dividend yield as a passive income idea).
You might also want to check a stock's support lines, where trendlines connect price lows. When a stock's price is near a previous low, some traders buy because they expect the trend to bounce back. If it doesn't bounce back, it's a sign of weakness for the stock.
Resistance lines occur when a trendline connects price highs. Short-term investors often sell stocks when it approaches a resistance line, while other investors buy stocks at this time as it can be a sign of strength.
Check if a stock price is behaving normally or abnormally. There are several reasons individual stocks may act abnormally. It could be in response to recent stock news, such as an upcoming merger, a scandal, or an unexpectedly high or low earnings report.
Sometimes, mean reversion occurs, which suggests the price will eventually revert to the long-term average state. However, this isn't always true, and a lowering price might be a sign the company doesn't have the same prospects it once did.
Related: 13 Best Stock & Investment Newsletters for Inbox Alpha
Categorize Stocks into Market Capitalization to Understand Growth Potential
---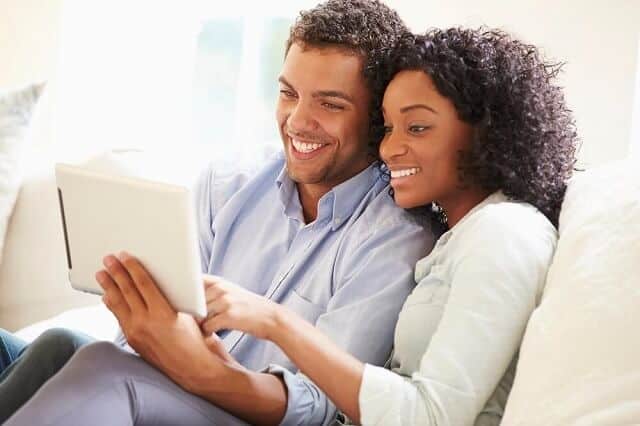 Market capitalization, often shortened to market cap, is the total dollar market value of a publicly-traded company's outstanding shares. It provides investors an indicator of a company's size compared to its competitors.
Firms are typically categorized as micro-caps, smalls-caps, mid-caps, and large-caps. You calculate a firm's market cap by multiplying the outstanding shares by the current stock price.
A diversified portfolio might have a combination of small-cap, mid-cap, and large-cap stocks. Your risk tolerance and time horizon will essentially decide the division of different sized caps in your investment account.
1. Micro-Cap
---
Micro-cap companies have a market value between $50 million and $300 million. These companies usually have less publicly available information than larger companies.
Many are traded over-the-counter rather than through an exchange. Micro-cap stocks tend to carry a higher risk than more established companies, and investors should invest with caution with this type of stock investing.
2. Small-Cap
---
A company whose market value is between $300 million and $2 billion is considered a small-cap. Small-caps are typically newer companies, often those in emerging industries or niche markets.
These companies have aggressive growth potential but can very quickly sink in value. New competition or overall economic downturns can affect them quickly.
3. Mid-Cap
---
Mid-cap companies' market value typically falls between $2 billion and $10 billion. Often, these companies are established and in industries with high growth potential.
They are usually less risky than small-caps and riskier than large-caps. Generally, their growth potential is lower than small-caps but higher than large-caps.
4. Large-Cap
---
Large-cap companies have a market value of at least $10 billion. These firms typically have a reputation for creating quality items or services, and they often have consistent dividend payments and growth.
The average consumer already knows of many large-cap companies, such as Apple and Google (Alphabet Inc.) It's less risky to buy stocks in these companies, but they also tend to have less aggressive growth potential.
It's the [Stock] Price You Pay, Not What You Buy
---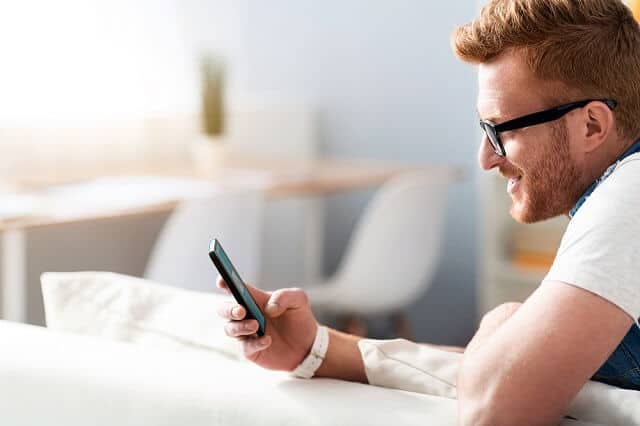 Investing money involves many components, but the chief among them is the concept of risk.
By introducing the idea that—in stark contrast to a bank account or banking app you may have—stocks act fundamentally different and involve variable levels of risk and return, you can begin to understand their benefits and drawbacks.
In short, stocks can classify as high-risk assets, but they can also serve as potential high-yield investments which provide appreciation potential.
Start first by understanding the value of a stock can go up and down, which depends on several factors. Most importantly, a stock's performance depends on its growth prospects and its profitability.
But just having good marks in these areas doesn't guarantee high returns because you can't always predict risk in stocks.
For instance, many investors may find a company's financial profile attractive enough to buy into the stock. This results in an overpriced stock and makes it difficult to justify future high returns.
As famous investor Howard Marks succinctly concludes, "It's not what you buy—it's what you pay."
You should identify companies consistently performing well or making strides to improve.
I recommend starting by researching five companies you admire (preferably in different industries) and cultivating ideas about the strategies of each firm, their competitive advantages, and the core value they provide.
If you don't believe any of these items to be durable over time, I suggest moving on. You should recognize:
what sets these companies apart from their peers,
the prospects for the markets in which they operate (e.g., growing market vs. declining market), and
how the stock market values them
The last item remains vital as the asset doesn't matter as much, but its price does.
You can buy the most dogged companies for a fantastic price and earn a positive return, while you can buy the most overpriced fantastic companies and lose money.
The point is you should pay considerable attention to the price companies trade for as this will be the most significant predictor of your potential returns.
Pay too much and risk losing money or pay too little and extract some value the stock market didn't assign the stock.
Related: 11 Best Commission-Free Stock Trading Apps & Platforms
How to Find Individual Companies Worth Buying
---
The best stock picking services consider all of the variables discussed above when making their selections to subscribers. Have a look at two Motley Fool stock research services subscribed to by close to a million investors.
We think either subscription makes for a great short-listing system to find good stocks worth investigating yourself—and possibly even buying for your portfolio for the long-term.
Both services recommend buying and holding for no less than three to five years, departing with some of the other swing trade alerts services people use to find short-term profit potential in the stock market.
1. Motley Fool Rule Breakers: Best for Long-Term Investors Looking for Growth Stocks
---
Available: Sign up here
Best for: Buy-and-hold growth investors
Price: $99 for the first year
Motley Fool Rule Breakers focuses on stocks that they believe have massive growth potential in emerging industries. This service isn't fixating on what's currently popular, but rather always looking for the next big stock. 
The service has six rules they follow before making stock recommendations to subscribers:
Only invest in "top dog" companies in an emerging industry – As Motley Fool puts it: "It doesn't matter if you're the big player in floppy drives — the industry is falling apart."
The company must have a sustainable advantage
Company must have strong past price appreciation
Company needs to have strong and competent management
There must be strong consumer appeal
Financial media must overvalue the company
As you can see, before recommending a stock to users, Rule Breakers considers a number of factors. In short, the service mainly looks for well-run companies in emerging industries with a sustainable advantage over competitors, among other factors.
And their rules seem to pay off if their results have anything to say about it.
Over the past 15 years, Rule Breakers has almost tripled the S&P 500, beating many leading money managers on Wall Street. Their results speak for themselves and easily justify the affordable price tag of $99 for the first year.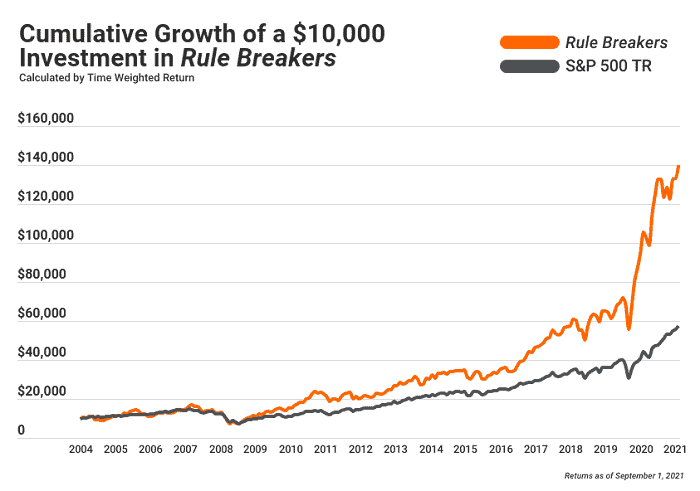 What to Expect from Motley Fool's Rule Breakers:
The service includes three primary items you can expect to receive:
A listing of Starter Stocks to begin your Rule Breakers journey with their "essential Rule Breakers"
5 "Best Buys Now" opportunities each month
Two new stock picks each month
You'll receive regular communications from the stock picking service with their analysis and rationales for buying stocks meeting their investment criteria.
If you're unhappy with the service within the first month, you can receive a full membership-fee back guarantee.
Our Stock Recommendation Pick
Motley Fool | Rule Breakers
Motley Fool Rule Breakers is an investment advisory service which provides insight and recommendations on potential market-beating growth stocks and businesses which could be poised to be tomorrow's stock market leaders.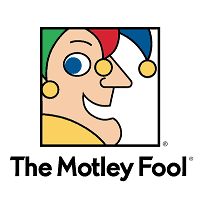 2. Motley Fool Stock Advisor – Best for Buy and Hold Investors
---
Available: Sign up here
Best for: Buy-and-hold growth investors
Price: $99 for the first year
The main difference between Motley Fool's services is the type of stock pick recommendations. 
Stock Advisor primarily recommends well-established companies. Over a decade ago, they advised subscribers to buy companies such as Netflix and Disney, which have been majorly successful. 
As a subscriber, you're granted access to their history of recommendations and can see for yourself how they have done over the years. 
According to their website, the Motley Fool Stock Advisor stock subscription service has returned four times better than the S&P 500 over the last 17 years.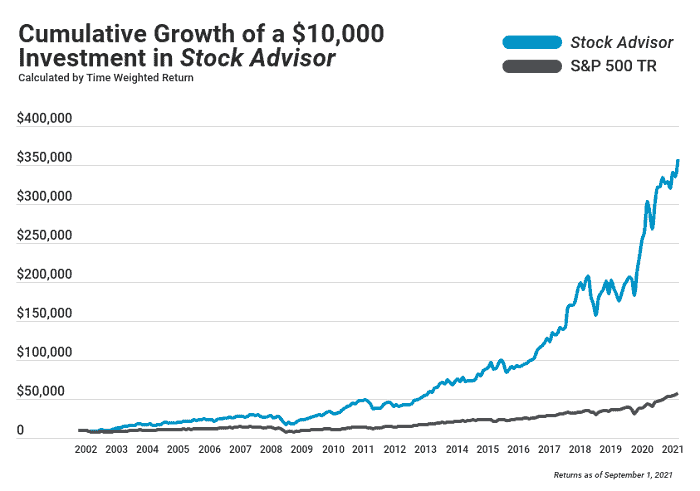 What to Expect from Motley Fool's Stock Advisor:
The Stock Advisor service provides a lot of worthwhile resources to subscribers.
"Starter Stocks" recommendations to serve as a foundation to your portfolio for new and experienced investors
Two new stock picks each month
10 "Best Buys Now" chosen from over 300 stocks the service watches
Investing resources with the stock picking service's library of stock recommendations
Access to community of investors engaged in outperforming the market and talking shop
The service costs $99 for the first year and has a 30-day membership refund period. Consider signing up for Stock Advisor today.
Motley Fool | Stock Advisor
Motley Fool Stock Advisor provides a list of five stocks they believe deserving of your money today.
Stock Advisor also lists "Starter Stocks" they believe should serve as a portfolio's foundation.
Limited Time Offer: Get 60% your first year with Stock Advisor ($79 vs. $199 usual value)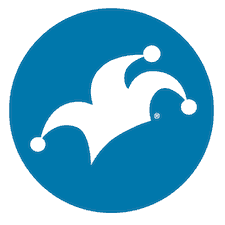 Related: