Review
MoneyPatrol Review | Monitor All Your Money in One App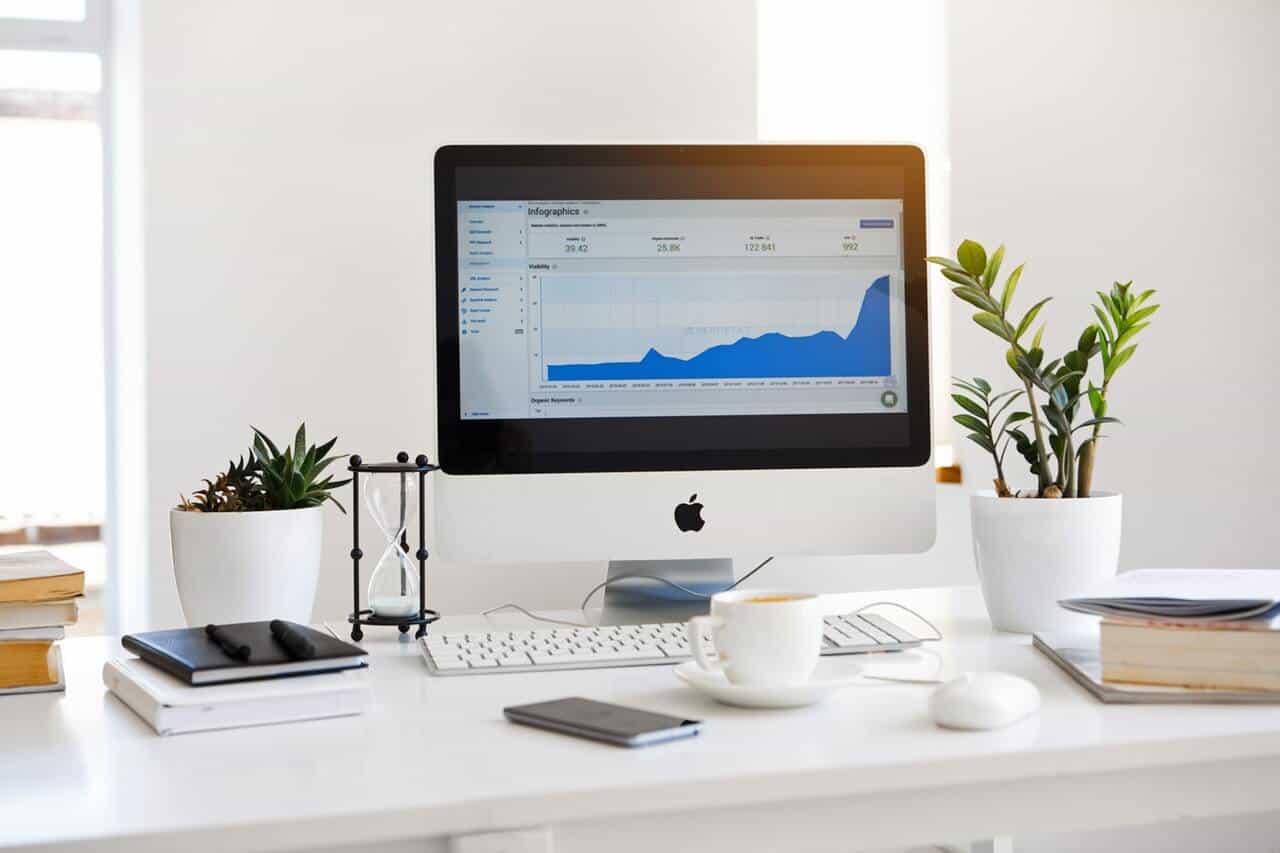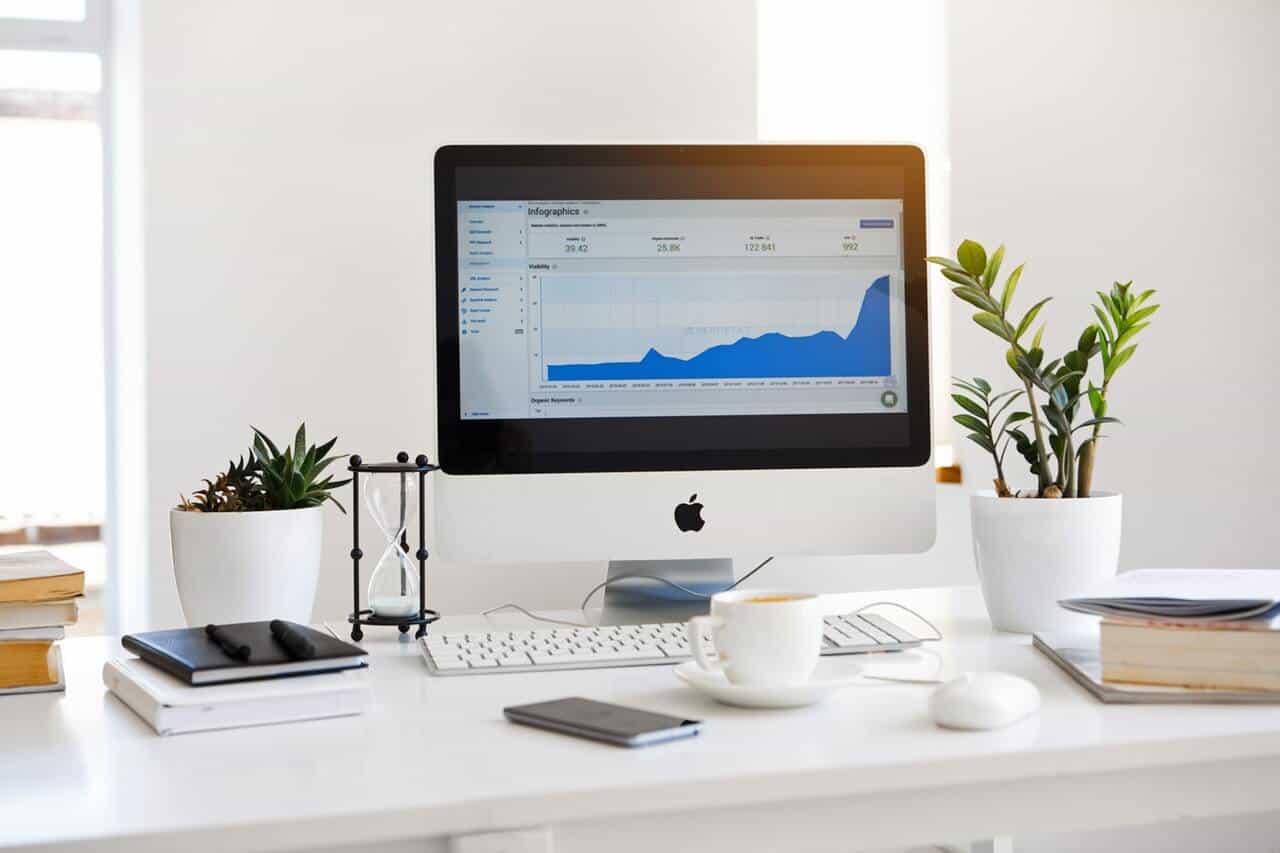 → Track Loans
---
Finally, MoneyPatrol helps with tracking your loan payments across time.  The service allows you to track all of your loans to understand your liabilities and payments on them better.

Is MoneyPatrol Safe and Secure?
---
I don't intend to mince words with this general word of caution about providing your financial account login credentials with any person or service: maintaining your information in a secure manner is paramount.  Personally, no matter the level of benefit advertised, if I knew a system offered poor cybersecurity controls to guard my data, I wouldn't proceed.
However, because much of our lives now take place on the internet, much of our connection to the outer world occurs through our smartphones and computers.  Because this trend does not look to reverse any time soon, we must take extra precaution to understand the risks involved with doing business digitally and also how to keep our information safe and secure.
With MoneyPatrol, the company uses many industry standard best practices to protect your data with controls like:
Multi-Factor Authentication

Secure, military-grade 256-bit encryption

MoneyPatrol doesn't store bank account and brokerage credentials on their servers

Data not shared with any third-parties

Never share any

personally identifiable information

like SSN, Name or Address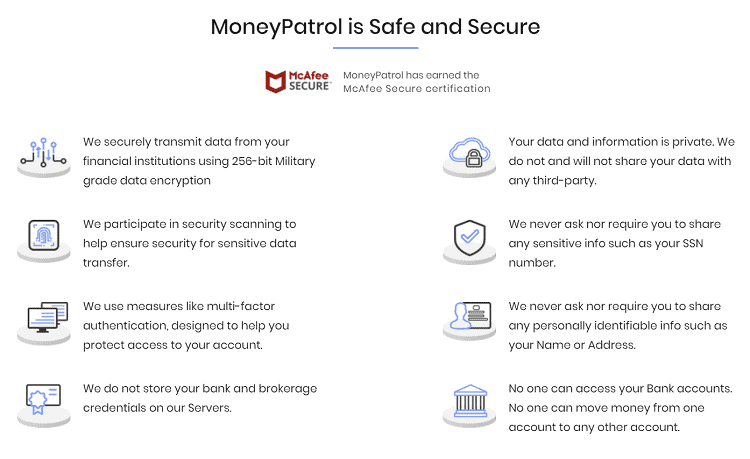 As an externally-certifiable data point, MoneyPatrol has earned the McAfee Secure certification, meaning the cybersecurity company found no malicious links or malware, no phishing attempts, and the use of an industry-standard SSL certificate.
Which Financial Institutions Does MoneyPatrol Work With?
---
Once you start your free 15-day trial, you will have the ability to connect accounts from over 15,000 U.S. and Canadian financial institutions, including access to your checking, savings, debit cards, credit cards, mortgages, investment, and student loan accounts.
As soon as you connect your accounts, the app will create your customized dashboard and begin sending you alerts and insights via text, email or your dashboard.  To prevent notification overload, you have the ability to throttle the communication and set thresholds and alert criteria for receiving your notifications. This allows you the flexibility to decide when (and how!) you want to be alerted by MoneyPatrol.
→ Visit the MoneyPatrol site to see a live demo of the financial dashboard.
How Does MoneyPatrol Compare?
---
For a quick rundown comparison of how MoneyPatrol compares to other leading budgeting and personal finance apps on the market, see the graphic below.  As you can quickly see, in many respects, MoneyPatrol offers a significant level of functionality.

Conclusion on MoneyPatrol
---
MoneyPatrol offers a multitude of tracking, alerting, and trend analysis features.  Further, it provides a comprehensive view of your financial picture by incorporating account activity, balances and visualizations on a customized financial dashboard.  
MoneyPatrol offers a 15 day free trial and then the service costs $84 upfront for the first year ($7 / month). Based on their bill tracking and cash flow projection features, by paying your bills on time and avoiding late fees, the service could pay for itself.
Finally, MoneyPatrol's website claims users have "reported an average of $5K+ positive impact on their personal finances." If so, this makes the annual $84 account fee a worthwhile investment.
Final assessment of Pros, Cons and Cost:
Pros:

Mobile app is available for iOS and Android and also provides for an online desktop application. Offers a Document vault for uploading receipts and tracking expenses (useful when pairing with the

best tax software

).

Cons:

Higher price point than other budget tools on the market (e.g., Mint,

Personal Capital

)

Cost:

Free trial for 15 days, then $84 upfront ($7 / month; no discount for annual pricing)